Turkey Gravy. Add the onion and turkey neck and giblets; cook, stirring, until the giblets are. Allow the drippings to settle and separate into oil on top and juices on the bottom. In a small saucepan, combine flour and reserved fat until smooth.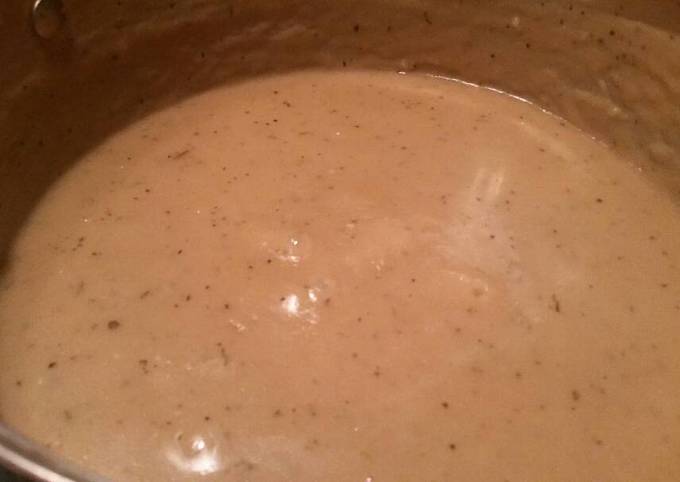 If yours seems a little greasy, add more flour). After your roux is done, just pour in the rest of the drippings (supplementing with homemade turkey stock if needed) and bring to a boil, whisking, then simmer on low until it's thickened. Season with salt and pepper, and you're done! You can cook Turkey Gravy using 0 ingredients and 0 steps. Here is how you cook it.
Ingredients of Turkey Gravy
Pour in the cider and boil for a few minutes. Add the juices from the resting turkey and simmer to reduce the liquid by half. Pour in the stock, return to the boil, then reduce the heat slightly. Using a potato masher, crush the vegetables in the tray.
Turkey Gravy instructions
Add a splash of dry sherry or white wine, maybe a few sprigs of fresh herbs if you have them, and you'll have a show-stopping (mostly store-bought) gravy with very little effort. Get this if you're worried you're not going to end up with enough gravy on the big day. Pour juices from the pan into a fat separator. Place roasting pan on top of stove over medium-high heat. Transfer wings and onions to a Dutch oven.