Potato, Leek & Kale Soup. Make these flavorful latkes with just six ingredients: potatoes, leeks, eggs, flaxseed meal, salt, and Parmesan cheese. Wash the leeks to remove any grit and slice thinly crosswise. Using a mandoline or sharp knife, slice the potatoes into rounds, ⅛-inch thick.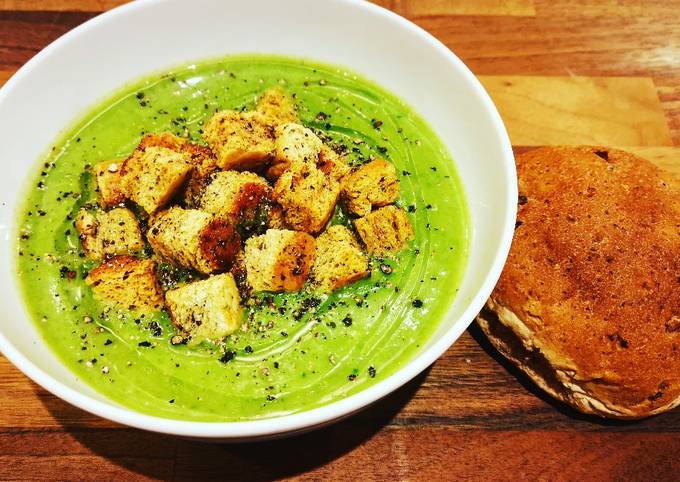 Add the potatoes, leeks and celery. Remove pan from heat; place leek mixture in a bowl. Arrange half of potato slices in a single layer in bottom of skillet or a gratin dish; top evenly with half of leek mixture. You can cook Potato, Leek & Kale Soup using 0 ingredients and 0 steps. Here is how you cook it.
Ingredients of Potato, Leek & Kale Soup
Repeat layers with remaining half of. Decrease the heat to medium-low and cook until the leeks are tender. Find top-rated recipes for classic potato leek soup. Put the chicken stock, potatoes, leeks, celery, bay leaf and thyme in a large pot and sprinkle with salt and pepper.
Potato, Leek & Kale Soup step by step
Add the chopped leeks, stir to coat with the butter. Check to make sure the leeks are not browning. Melt the butter over medium heat in a large soup pot. Adjust the heat as necessary so as not to brown. Add the potatoes, broth, bay leaves, thyme, salt and pepper to pot and bring to a boil.