Curried leek and sweet potato soup. Add the sweet potato, seasoning and stock. Whiz in batches in a food processor with the single cream and coriander until smooth. Add the leeks, ginger and lemon grass.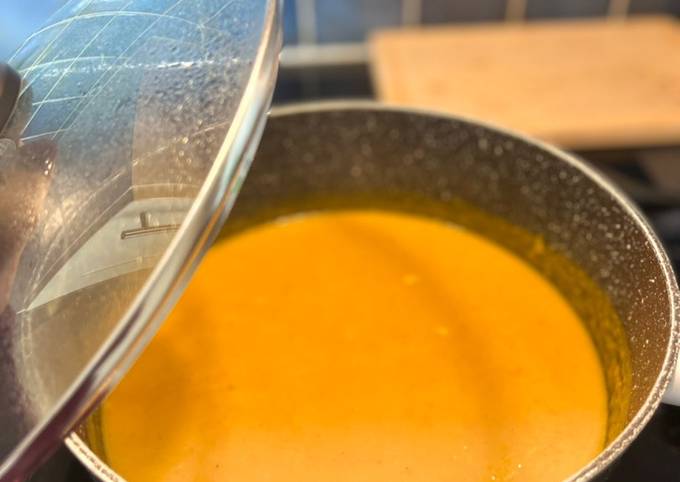 Rinse the leek very well – it traps dirt easily. Add the sliced leek, minced garlic, and red pepper flakes, if using. Add the potatoes, arame, rosemary, curry powder and water. You can have Curried leek and sweet potato soup using 0 ingredients and 0 steps. Here is how you achieve it.
Ingredients of Curried leek and sweet potato soup
Blend until smooth in a blender with the garlic clove and soy sauce. Add the leeks, celery and olive oil to a pot and cover with a lid. Return the soup to the pan and bring back to the boil, adding any extra water as necessary to thin the soup to the required consistency. Add onions, and sauté for a few minutes until softened.
Curried leek and sweet potato soup instructions
Stir chicken broth, sweet potatoes, baby carrots, onion, red curry powder, cinnamon, and ground ginger together in a slow cooker. Pour soup into a blender no more than half full. Cover and hold lid in place. Pulse blender a few times before leaving on to blend. Add in the garlic and curry powder and cook for another minute.