*Delicious*Basic Sweet Potato Soup*. Place potatoes and ginger in large saucepan. Pour in chicken stock and water, and bring to a boil over high heat. Puree potatoes and lime juice in a food processor, or with a hand blender until smooth.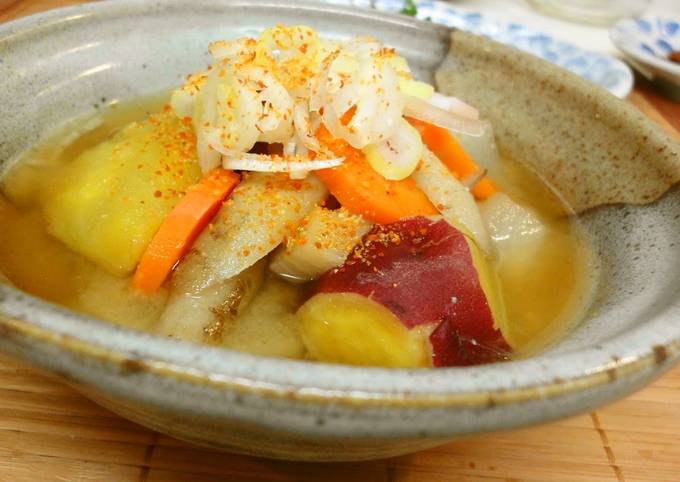 In a blender, cover and process soup in batches until smooth. Return all to pan and heat through. Add the diced sweet potato and vegetable broth. You can cook *Delicious*Basic Sweet Potato Soup* using 0 ingredients and 0 steps. Here is how you cook that.
Ingredients of *Delicious*Basic Sweet Potato Soup*
Turn the heat to high and bring to a boil. Use a ladle to transfer the soup ingredients to a high-powered blender. Blend on high for one minute or until creamy. This Sweet Potato Soup recipe is insanely delicious, ultra-creamy, healthy and SO easy to make!
*Delicious*Basic Sweet Potato Soup* instructions
Featuring roasted sweet potatoes, ginger, thyme and a secret ingredient, this creamy vegetable soup is super velvety – without the heavy cream! Add cheese to give the soup more body and flavor. Add the chicken stock, bring to a simmer, and reduce the heat to medium-low. Add in all of the remaining ingredients except for the kale. Remove from heat and add in the kale and allow.