Creamy Potato, Bacon & Leek Soup. Stir in half of the bacon. Season with salt, pepper, and cayenne to taste. Directions Place the potatoes in a large pot.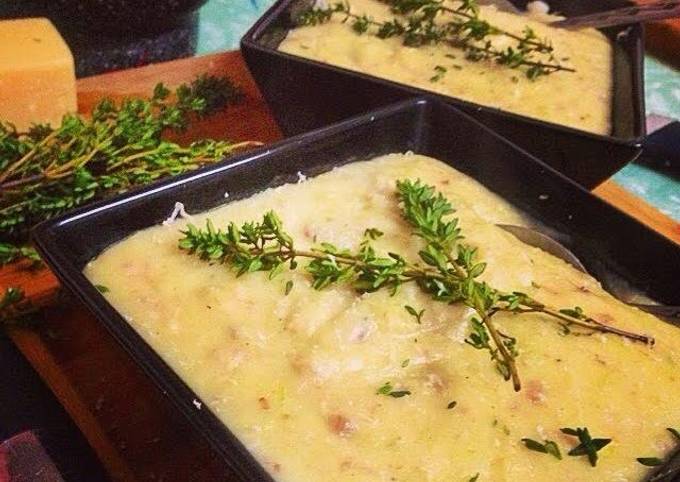 Turn down the heat to a simmer, stirring regularly, and cook until the potatoes are fork tender. Make sure the heat is very low. If it is too high, too much of the liquid will evaporate. You can cook Creamy Potato, Bacon & Leek Soup using 0 ingredients and 0 steps. Here is how you achieve it.
Ingredients of Creamy Potato, Bacon & Leek Soup
While the bacon is cooking, scrub and cut your red potatoes into medium bite size pieces. In a larger bowl combine your potatoes with your egg, bacon, red onion and sauce. I recommend popping it in the fridge in advance for the flavour to marry. Serve with an extra sprinkle of chives and enjoy!
Creamy Potato, Bacon & Leek Soup step by step
Place potatoes in a Dutch oven; cover with water. Spoon over potatoes and toss to coat. Remove bacon pieces and set aside, leaving the fat in the pot. Cover and heat to boiling; reduce heat to low. Let stand until cool enough to handle.