Creamy One-Pot Pasta. Boil the Pasta: Boil the pasta and set it aside. Prep the Sausage & Veggies: Next, chop the zucchini and Italian sausage into small pieces. Sauté the Sausage & Veggies: In a deep, large skillet, cook the veggies and sausage in olive oil until lightly browned.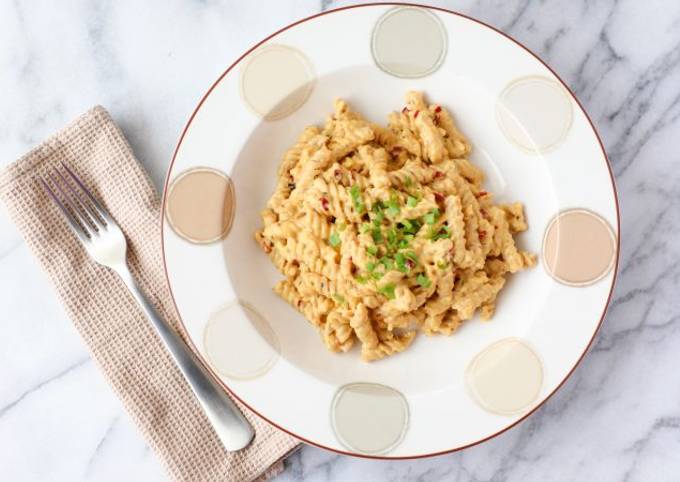 Add vegetables, cream cheese, black pepper and salt to pasta; stir until cream cheese is melted and fully incorporated. If desired, top with Parmesan cheese and basil. Remove the pot from the heat; add the broth. You can cook Creamy One-Pot Pasta using 0 ingredients and 0 steps. Here is how you achieve it.
Ingredients of Creamy One-Pot Pasta
Return to the heat; increasing the heat to high. Cover and bring to a boil. Add pasta and broth: Stir in the chicken broth, milk and penne. In a pot over medium heat melt butter then add flour and whisk until flour changes color to yellow.
Creamy One-Pot Pasta instructions
Gradually pour in milk while whisking until you get a smooth mixture with no lumps. Season with salt, pepper and nutmeg. Keep stirring until the mixture gets hot and bubbly. Turn heat off on pasta dish. One-Pot Garlic Parmesan Pasta Garlic and parmesan are a match made in heaven.