Stuffed butternut squash. Place squash in a baking dish with one inch of water, and cover with foil. In a saucepan, bring water to a boil. Place squash halves in a shallow pan and cover with water.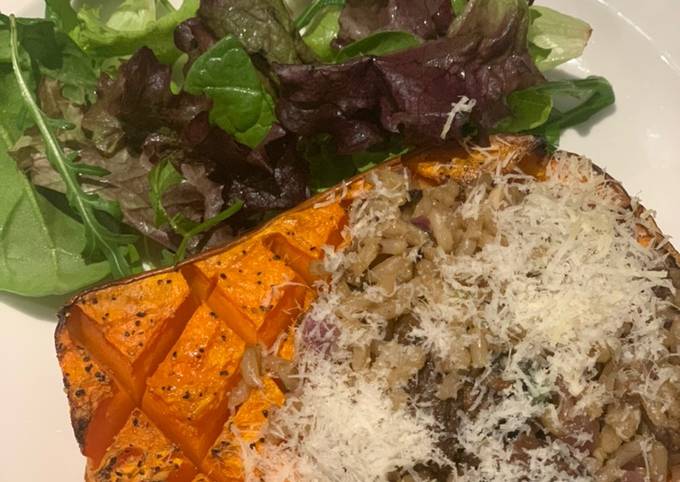 Turn squash cut side up; stuff with ham mixture. Cover unstuffed end of squash with foil to prevent drying. Cut the squash in half and scoop out the seeds. You can have Stuffed butternut squash using 0 ingredients and 0 steps. Here is how you achieve it.
Ingredients of Stuffed butternut squash
Brush with olive oil and season with salt & pepper. While the squash is baking, prepare the rice according to package directions. How to Make Stuffed Butternut Squash Roast the Butternut Squash: Spray the cut sides of the squash with olive oil, and sprinkle them with salt and pepper. Slice each one in half lengthwise.
Stuffed butternut squash instructions
Keep fingers away from the knife to avoid injury. Use a spoon to scoop out the seeds and fleshy strands tangled with the seeds. Place butternut squash cut sides up on a baking sheet. Cut squash lengthwise in half; discard seeds. Line a rimmed baking sheet with foil.