Potato and Peas Casserole. Cheesy ham & and veggie potato casserole scalloped potatoes+ingredients called for on the box • cubed ham • shredded mozzarella cheese • milk or cream • diced mushroom and purple onion • peas • pepper, soul seasoning and Mrs dash original • minced garlic • Chef Nena Potato Chip Casserole In the drippings, saute onion until tender. Combine mayonnaise and milk until smooth; pour over bacon. Nutrition Facts Peel potatoes and cut into large chunks of equal size.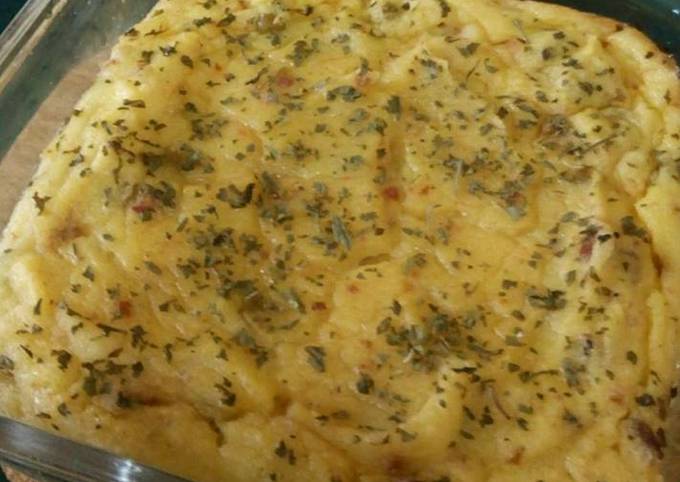 Meanwhile, in another large saucepan, melt butter. Stir in the flour, salt and pepper until blended; gradually add milk. Drain potatoes and peas; toss with sauce. You can have Potato and Peas Casserole using 0 ingredients and 0 steps. Here is how you achieve that.
Ingredients of Potato and Peas Casserole
Directions Place potatoes in a large pot and cover with salted water; bring to a boil. Creamed Peas and Potatoes are a versatile side dish with vibrant crisp peas and tender potatoes. Creamy comfort food at its finest! Be careful not to over-cook them-you don't want them to be too soft.
Potato and Peas Casserole instructions
Drain into a colander and set aside. In the same pot, over medium heat, add the butter and melt. Scrub the potatoes and cut to size. Cover the baby red potatoes with salted water. Remove from heat and stir in sweet peas.