Sweet potato and red pepper muffins. These delicious muffins make a great snack on the go. They're packed full of flavour and full of nutritious ingredients like polenta and besan, plus loads of yummy veggies! In a separate bowl, combine the sugar, oil, eggs, and vanilla.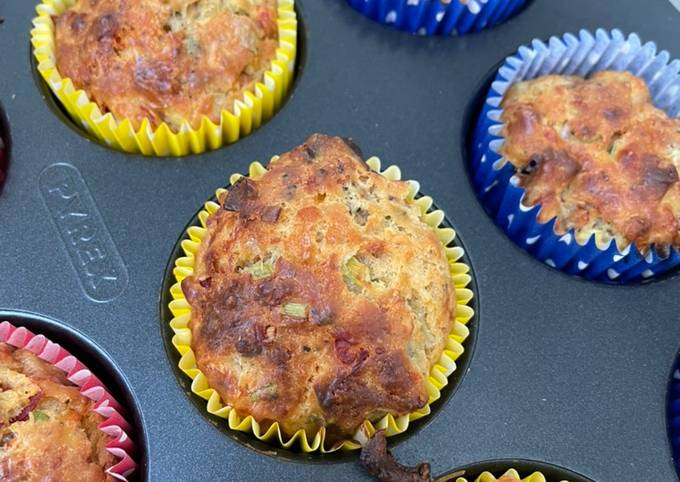 Slice sweet potato into strips like french fries Slice red pepper into strips Place sweet potato & red pepper into a container with a lid. Add olive oil and season to taste with salt & pepper. Put the lid on the container and shake the ingredients to evenly coat. You can have Sweet potato and red pepper muffins using 0 ingredients and 0 steps. Here is how you cook it.
Ingredients of Sweet potato and red pepper muffins
Add the pepper, onion and thyme. When the sweet potatoes are fork tender and onions are translucent turn off and serve. Notes Remove from the heat and let cool. Make the batter: In a large bowl, stir together the whole wheat flour, baking powder, baking soda, salt, pepper, and sugar.
Sweet potato and red pepper muffins step by step
In a large bowl, combine the flour, sugar, baking powder, salt and basil. Whisk the egg, egg substitute and milk; stir into dry ingredients just until moistened. Coat muffin cups with cooking spray; fill two-thirds full with batter. Combine sugar, sweet potato, olive oil, water, and eggs in a bowl. Combine flour, cinnamon, baking soda, baking powder, and salt in a second bowl.