Smashed Potatoes with Parmesan Gremolata. Place the potatoes in a large saucepan and cover with water (about an inch higher than the potatoes). Drain the potatoes and let dry in a colander or on a kitchen towel. MAKE THE GREMOLATA: While potatoes are roasting, finely chop the parsley.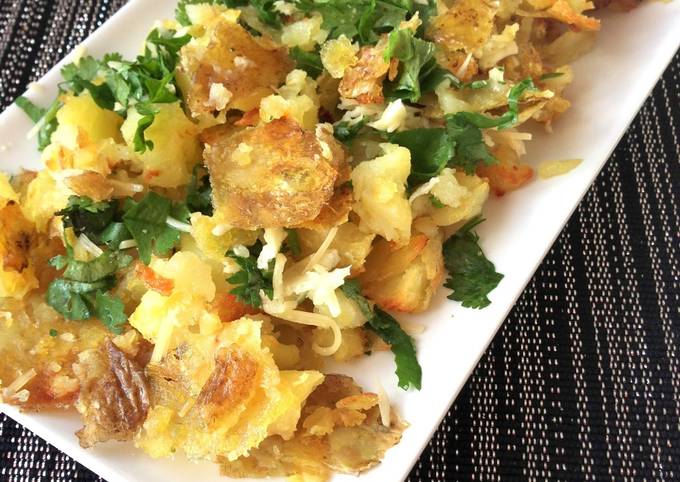 Finely grate the lemon peels (yellow part only). Mix parsley, lemon and garlic together until well combined. Add salt and pepper to taste. You can cook Smashed Potatoes with Parmesan Gremolata using 0 ingredients and 0 steps. Here is how you cook it.
Ingredients of Smashed Potatoes with Parmesan Gremolata
Spray each potato with cooking oil and a sprinkle of salt. Place on a serving platter and spoon a small amount of gremolata on top of each potato right before serving. In a bowl mix together the garlic, parsley, lemon zest and the paremesan cheese. Once the potatoes get a nice crispy look to it, take it out of the oven and toss it with the gremolata.
Smashed Potatoes with Parmesan Gremolata step by step
Talk about a great alternative to mashed potatoes! Place pot over high heat, cover, and bring to a boil. Steam, microwave or boil potatoes just until fork tender. In a small bowl, mix together Parmesan, garlic, salt, onion powder and pepper. Use a potato masher or fork to smash to about ½ inch thickness.