Roasted Cheesy Corn Chowder. In a large bowl, whisk flour and milk until smooth; add to soup. Add the cheeses; cook and stir until melted. Melt the butter in a large, heavy-bottomed soup pot.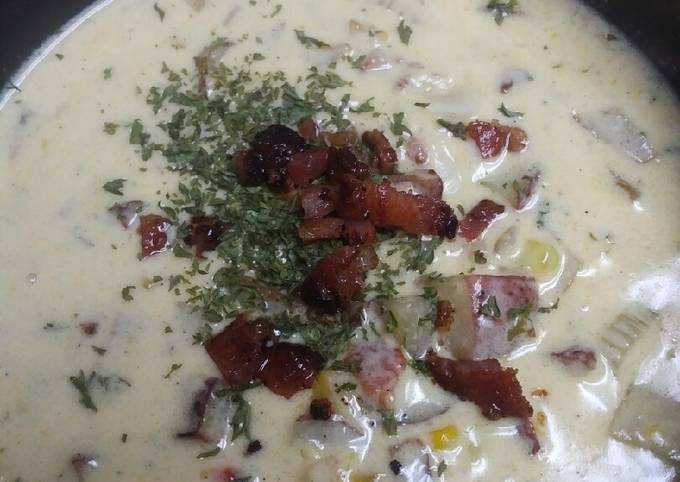 Remove the bacon with a slotted spoon and reserve. In a large pot, melt butter over medium-high heat. Cook onions for a couple of minutes. You can have Roasted Cheesy Corn Chowder using 0 ingredients and 0 steps. Here is how you cook it.
Ingredients of Roasted Cheesy Corn Chowder
Add bacon and cook for another minute or so, then add diced bell peppers and cook for a couple of minutes. Finally, add corn and cook for a minute. Sprinkle flour evenly over the top and stir to combine. Pour in broth and stir well.
Roasted Cheesy Corn Chowder step by step
In a small bowl, mix cornstarch and milk until smooth; stir into soup. Add cheese, sour cream and parsley. Add broth, half-and-half, corn, potatoes, cooked chicken and remaining bacon. Allow to simmer until ready to serve, stirring occasionally. Serve in bowls, garnish with bacon and fresh parsley.