Roasted Whole Turkey. Remove neck, giblets and liver from turkey. Wash inside and out with cold water and pat dry. Melt the butter in a small saucepan.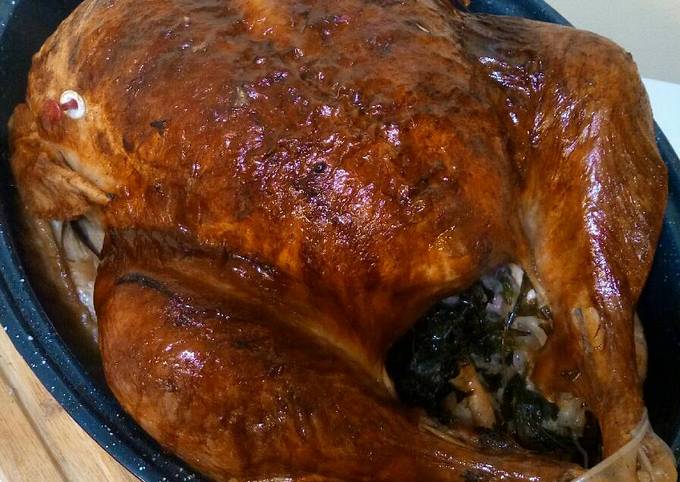 Drain juices and pat dry with clean paper towels. Turn the wings back to hold the neck skin in place. (Tucking the wings will help stabilize the turkey in the pan and when carving) Brush or spray skin lightly with vegetable or. Pat turkey dry with paper towels and season the cavity generously with salt and pepper. You can have Roasted Whole Turkey using 0 ingredients and 0 steps. Here is how you achieve that.
Ingredients of Roasted Whole Turkey
Place turkey on a rack in a roasting pan. Mix softened butter and pepper together in a small bowl; rub mixture under turkey skin. Brush melted butter onto turkey skin and pour wine into the pan. Baste turkey and rotate the pan.
Roasted Whole Turkey instructions
Using a pastry brush, baste cheesecloth and exposed parts of turkey with butter and wine. Pat the turkey dry and place it on a roasting rack, breast side up. Cross the legs and tie them together with kitchen twine. Cover the whole pan with heavy aluminum foil, tucking it underneath the pan. Take a bottle of olive oil and drizzle a small stream across the skin on the breast of the turkey and some on the thighs and legs.