Asian Flavored Turkey Burgers. Add the cole slaw mix and shredded red cabbage. Toss to coat well, set aside until ready to use. In a large bowl, combine the first seven ingredients.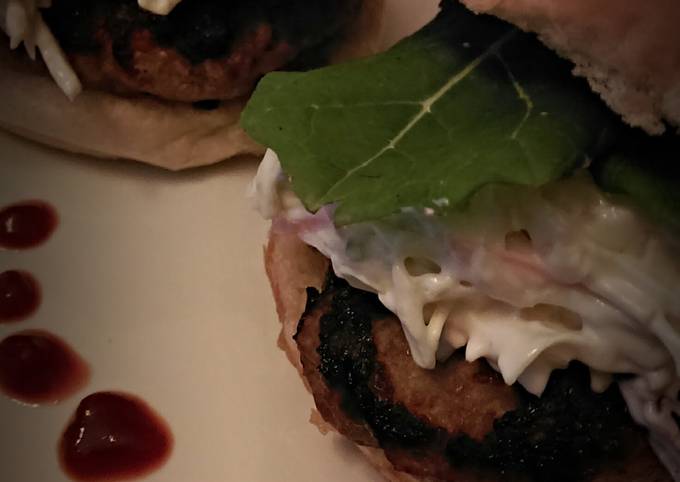 Add ground turkey to medium bowl. Add soy sauce, water, sriracha sauce, water chestnuts, ginger, cooked onion mixture, and Asian fish sauce. Use clean hands to gently mix together. You can have Asian Flavored Turkey Burgers using 0 ingredients and 0 steps. Here is how you achieve it.
Ingredients of Asian Flavored Turkey Burgers
Wipe out fry pan, then add oil to coat, and turn stove to medium heat. Once pan is hot, gently form patties and lay them carefully in the pan. Combine the turkey, cilantro, ginger, garlic, carrots, scallions, soy sauce, and jalapeno if using in a bowl. In a bowl, add ground turkey, soaked bread, soy sauce, garlic, ginger, diced chiles.
Asian Flavored Turkey Burgers instructions
Mix well with your clean hands until blended. The meat should hold together and not be too moist or fall apart. Wet your hands first and then form mixture into burgers that are no thicker than ½ inch. Combine the turkey with the garlic, bread crumbs, cilantro, lime juice, hot sauce, and salt and pepper to taste. Preheat a grill pan to medium heat.